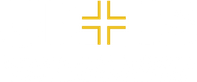 Download Free PDF
Learn why 84% of doctors would choose the same specialty again.




UMHS Class of 2018 valedictorian Dr. Obteene Azimi-Ghomi is currently in his residency in General Surgery at Kendall Regional Medical Center in Miami, Florida.

Tell us why you initially decided to study at UMHS.
I applied to UMHS, mainly due to the fact that it was a school associated with the prestigious Ross name; it was the only Caribbean medical school I had applied to. I heard back from UMHS regarding an interview, and a couple months later, was accepted to matriculate into the Fall 2013 class. That decision changed my life.

How did UMHS help you successfully land a residency?
I absolutely believe that attending UMHS and the experiences I had there give me several advantages going into residency. The first and foremost is resiliency and the ability to handle adversity.

What was your experience on the island like?
I feel that attending medical school in the Caribbean really opens your eyes to healthcare access, or lack thereof, in other countries. It really gave me a greater perspective of the difficulties many face in obtaining adequate health care and treatment. These experiences really helped embolden my drive and passion in becoming not only a physician, but the type of doctor that helps transform and change the landscape of medicine and globally improve healthcare and healthcare access.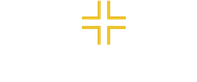 A Proven Legacy of Medical Excellence
first-time pass rate
on USMLE Step 2*
average USMLE Step 2 CK score
*Based on scores from 2021. Rates are subject to change without notice.